This app is no longer under active development, and will not receive any further fixes from me.
You are welcome to make improvements to the source code on GitHub.
Launchpad Editor
For Mac OS X 10.7 Lion & 10.8 Mountain Lion
Group, organise and rearrange a large number of applications in Launchpad with ease.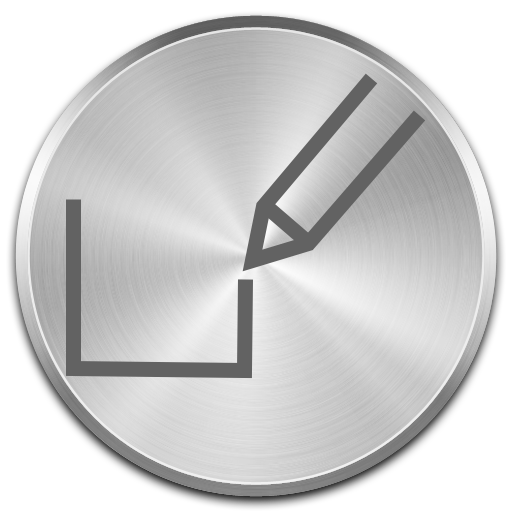 Apple's Launchpad is a new feature in OS X Lion that provides access to all of your apps in a simple, iOS-like way.
But if you have a large number of apps, it can be cumbersome to organise them all. To move to a new page, you have to drag and wait for every page in between to scroll into view. Similarly, creating groups requires long pauses while you wait for your actions to register.
Launchpad Editor allows you to do these tasks faster by transforming your Launchpad icons into a simpler and more familiar list view, like Finder. You can then simply drag and drop to arrange however you wish. Launchpad Editor can also create new pages and groups.
If you only have a few apps that you use regularly, Launchpad Editor probably isn't for you: it doesn't do anything above or beyond Launchpad's built-in capabilities; it only does it faster. But if you find yourself frustrated by how long it takes to organise your Launchpad, you may find Launchpad Editor useful.
You can find more about the how and why in this blog post.
Screen shot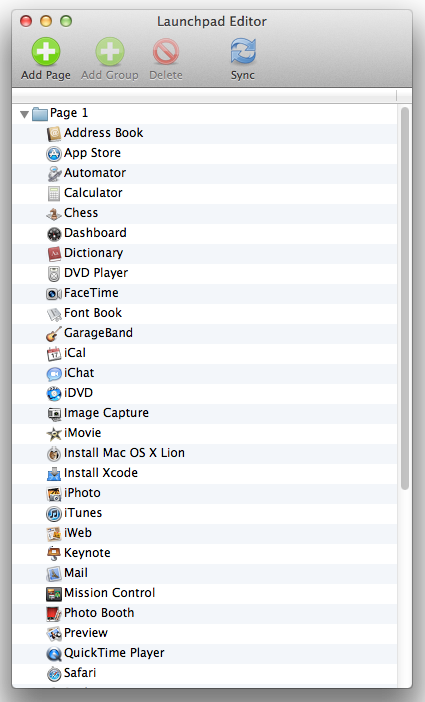 Caveats
I have tested the current version of Launchpad Editor under Mac OS X 10.7.4 and 10.8. It may or may not not work correctly with later versions of Mac OS X.
This app does things that are not supported by Apple. This applies to any and all third-party software that wants to interact with Launchpad; Apple does not provide any support or documentation for doing this. I was able to accomplish this by reverse-engineering.
The app only makes changes to one file, which you can find at:
~/Library/Application Support/Dock/

(long, random string of numbers and letters)

.db
Despite the name, this file appears to only contain data pertaining to Launchpad (not Dock).
The app makes regular automatic backups of your data, which you can find at the same location.
The app does not require your password and does not make changes to any files outside of your Home folder.
In the worst case, if Launchpad doesn't appear to be working correctly, you can try reverting to an earlier backup or deleting your Launchpad database entirely; if it is not present, Launchpad rebuilds it automatically the next time you open it (all apps will be in alphabetical order and groups will be lost).
I made Launchpad Editor because I wanted to use it myself, so I made every attempt to be careful in how I wrote it. That said, use Launchpad Editor with the understanding that you do so at your own risk.
Prior art
Launchpad Control: Preference pane that allows you to hide apps. Launchpad Editor lacks this feature, because I wasn't interested in hiding apps. Special thanks to the author for giving me a hint about how to read the database.
Launchpad Cleaner: Has more features, but written in Adobe Air (blech!), which requires an administrator password.